Winscribe for Public Safety

Tekton and Winscribe
Tekton will give you the benefit of their experience by providing a consultative sales approach. We are not pushing any one product but we listen to your needs and design a solution around you. What this means to you in a public safety organization is we partner with you to help streamline your documentation workflow. It could be something as simple as replacing old tape units with new digital recorders, or maybe you have needs to move your work around, whether it's across the office or across the country. Winscribe has solutions to improve the process
Today there are many pressures on the public sector to operate more efficiently, address needs quickly, and do more with less. Public safety professionals must employ technology solutions that can help.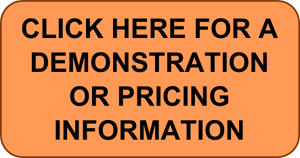 Winscribe's speech productivity solutions enable public safety professionals to organize their time more efficiently and to work in more flexible and productive ways. Winscribe offers mobile, web-based and server-based digital dictation, speech recognition and documentation workflow management solutions that help professionals produce documentation faster and more accurately, while protecting the security of sensitive information.
Digital Dictation for Law Enforcement Agencies
Ensure that your law enforcement officers attend to incidents instead of paperwork. Time that your police officers spend on completing reports is time they are not spending on the front line. Implementing a digital dictation system can help put their focus back on law enforcement activities.
Winscribe Dictation is a software solution that offers:
Secure dictation from anywhere with instant transmittal to transcriptionist
Flexible device options (i.e. digital handheld recorder, PC based dictation, PDA dictation, Windows Mobile, BlackBerry or iPhone dictation)
Use of voice prompted forms for efficient telephone dictation
Better management of daily workloads for transcriptionists
Dictation transmission with high level encryption for maximum report confidentiality
Integrated media player capabilities for convenient transcription of recorded interviews
Streamlined document process and elimination of bottlenecks
Ability to Integrate dictation with existing document management environments
By automating the flow of dictation and document creation using Winscribe Dictation, you can lift productivity and increase departmental efficiency in a way that generates fast return on investment (ROI).
Mobile digital dictation – Productivity on the go
Modern work practices have widened the work environment out from your desk to wherever you need to be. Hardware manufacturers and mobile carriers have combined efforts to produce a range of smart phones that now allow you to take much of your desktop with you. With the Winscribe Mobility Suite it doesn't matter whether you prefer the BlackBerry, the iPhone or a Windows Mobile smart phone, you can dictate your work on the move, anywhere, anytime, with all the capability of desktop digital dictation in your hand.
Optimize your dictation workflow
Being able to see the workloads of individual transcriptionists and to reallocate workflows according to your administrative decisions means an optimum use of resources which allows you to proactively identify and address bottlenecks. The reporting features available within the digital dictation system deliver close analysis of individual and group workloads in real time. If you need to reallocate jobs, typists can work across your IT networks or the internet to get the job done. If you wish to outsource document creation, work can be exported from your system and sent to external transcription resources using Winscribe Exporter.
Your staff can dictate their work in the one format or combinations of formats that work best for them. Winscribe's Telephony Server makes it possible to create documents using any type of mobile or fixed line phone to dictate the work. For maximum efficiency, custom prompts can be created to provide voice forms that deliver a series of automated verbal cues so a pre-structured document can be completed with the answers supplied.
DVD's instead of tapes for transcription of recorded interviews
Say good bye to tapes, television screens and other bulky hardware for transcription of recorded interviews. Using the Winscribe media player typists can use their PC with standard hardware setup to transcribe interviews recorded on DVD's. Transcriptionists can browse for video files on the network, and navigate through the video easily to complete the transcription in a fast and convenient manner.
Integrate to make the most of your technology investments
As documents are created they also need to be managed. This can be as simple as ensuring they are correctly filed within your organisation or it can be a more complex requirement to ensure the document creation process is dynamically linked to your live document management system. Either way, Winscribe makes it easy by using existing document management integrations or by providing the ability to quickly and easily create a custom integration.
Flexible Licensing Options
In order to meet the diverse needs of organizations both large and small, Winscribe offers its clients options for software acquisition. For clients who wish to host and manage the software themselves in their own data center, Winscribe's software can be acquired via traditional licensing model – whereby applications are installed separate at each customer site on their own servers. Alternatively, clients can elect to subscribe to Winscribe Cloud Services, a Software as a Service (SaaS) offering of Winscribe's dictation workflow management suite. With no servers to buy, install, maintain, or upgrade, the popularity of cloud services grows with IT organizations that are increasingly asked to do more with less.