Olympus for Public Safety
Tekton Systems and Olympus Professional Dictation Systems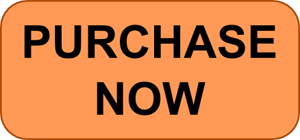 Tekton will give you the benefit of their experience by providing a consultative sales approach. We are not pushing any one product but we listen to your needs and design a solution around you. What this means to you in a public safety organization is we partner with you to help streamline your documentation workflow. It could be something as simple as replacing old tape units with new digital recorders. Maybe it's finally time to replace that old recorder held together by duct tape and rubber bands. Olympus has the products for you.
Whether you're gathering evidence, recording traffic violations or interrogating a suspect, a quality recorder means everything for police officers and law enforcement personnel.
Law enforcement officials are tasked with one of the most critical roles in our communities: keeping our families safe. To do that – and make the most of taxpayer dollars – it is essential that they complete their work efficiently and accurately. That's why more and more law enforcement workers are turning to Olympus Professional Dictation Systems and digital voice recorders, available exclusively through a network of Certified Dealer Partners.
Why use a digital recorder for law enforcement?
For law enforcement officials, stakes are high and time is precious. Interviewing victims, suspects and witnesses is a difficult process where accuracy is of utmost importance. Manual note-taking is time-consuming and mistake-prone, and microcassettes reproduce sound poorly and wear out quickly. Olympus Professional Dictation Systems and digital voice recorders, however, offer unparalleled audio quality, granular security features and out-of-the-box integration with existing tools. The result is accurate record-keeping that law enforcement officials can count on to improve their workflow in the office and out on patrol.
Security
In law enforcement, confidentiality and discretion are crucial. That's why Olympus Professional Dictation Systems and digital voice recorders are engineered to keep critical recordings safe and private. From the 256-bit file encryption and four-digit PIN locking of the ultra-portable DS-7000 Professional Dictation System to advanced features built into our Olympus Dictation Management System software, Olympus security is unbeatable.
Reliability
Olympus' reputation for quality and reliability in audio, built over 40 years, speaks for itself. No matter how hard you work, you can rest assured your Professional Dictation System will keep pace all the way. And in the unlikely event something goes wrong, support is as close as a call to your personal dealer.
Efficiency
When deployed by a Certified Dealer Partner, Olympus Professional Dictation Systems offer complete, end-to-end solutions for law enforcement agencies of all shapes and sizes. Olympus' portable, state-of-the-art digital voice recorders and transcription accessories offer unlimited potential for creating efficiencies in the courtroom or out on patrol. They can easily be integrated into the workflow of any agency and significantly streamline data sharing and distribution of dictations between investigators and witnesses.