Dragon Legal
Tekton and Dragon Legal
Tekton will partner with your law firm to help streamline documentation workflow. If an attorney uses a digital recorder or a SpeechMike, we can use the power of Dragon Legal and all its benefits to increase productivity without changing their workflow and increasing your productivity.
Dragon Speech Recognition for Legal Professionals
Helping Attorneys and Legal Pros Work Faster and Smarter
Eliminate Legal Transcription Bottlenecks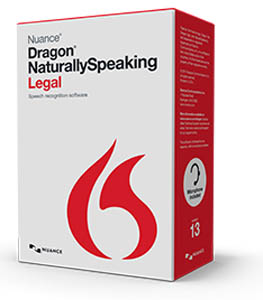 The old approaches to practicing law just won't cut it anymore — especially when it comes to documentation. Traditional reliance on administrative support staff and outside transcription services for creating client communications, briefs, citations, contracts, and other legal materials, just drags down productivity and eats into profits.
Fortunately there's a better way
. With Dragon Legal, you can create documents and control your PC by voice — three times faster than typing and with up to 99% accuracy. So you can speed document turnaround, reduce transcription costs, and streamline repetitive workflows — without having to change current business processes or existing information systems.
Enjoy Unparalleled Speech Recognition Accuracy and Performance
Dragon Legal offers unprecedented speed and accuracy. You can create documents and emails three times faster than typing with up to 99% accuracy. And because Dragon Legal tunes itself to what you say and how you say it, it becomes even more accurate over time.
Dictate Directly Into Your PC or Use a Digital Handheld Recorder
Depending on how and where you work, you can choose your preferred dictation approach. Dictate directly into your PC or use a digital voice recorder. Dragon will automatically transcribe the audio files of your voice when you connect to your PC. Or Dragon will make the transcription files available to support staff for third-party correction and will automatically update your user profile based on those corrections.
Streamline Third-Party Correction
Both the audio and the transcribed text of a digital voice recording can be sent to a transcriptionist for review. An Auto-Transcribe Folder can manage text and synchronized audio flow for third-party review, which streamlines the process of correcting another person's dictation.
Automate Repetitive Document Creation Tasks
Dragon Legal lets you (or someone on your IT staff) create custom voice commands to instantly build and format templates for contracts or other legal documents, or trigger the execution of frequent or multi-step computer tasks. Custom commands can be used to quickly enter frequently used boilerplate text and images (including formatted paragraphs, bullet points, and graphics like scanned signatures), or to automate a sequence of tasks such as saving a document under a client name, printing it, and attaching it to an email.
Dragon Voice Shortcuts Let You Perform Tasks Faster Than Ever
With Dragon Voice Shortcuts for Email and Calendar, you can say, "send email to Jon Smith and Raphael Sanchez," and Dragon Legal will activate your email program, create a new email, and add the appropriate email addresses. Or to schedule a meeting, you can simply say, "Schedule meeting with Jon Smith and Raphael Sanchez," and Dragon jumpstarts the process by opening a new calendar entry in Outlook and adding the selected contact(s).
Manage Large User Networks
Dragon Legal offers administrative tools to manage large user populations. Organizations with large deployments can centrally manage voice profiles, custom vocabularies, and multiple installations. Robust security and configuration options enable administrators to control Dragon usage across the enterprise.