Courts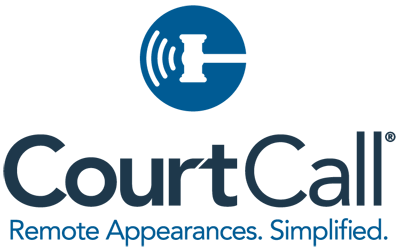 CourtCall® is the industry leader in making remote court appearances simple, accessible, and affordable. They have been helping thousands of court administrators, law enforcement, and attorneys in the United States, Canada, and worldwide work more efficiently since 1995.
Tekton is the Mid-Atlantic region representative for CourtCall®
, and we can answer any questions, provide the right equipment for your needs, and facilitate set-up, training, and ongoing support.
There are essentially three distinct CourtCall solutions or products. All of them use off-the-shelf technology requiring minimal attention from IT staff, along with a flexible web-based interface.
The Remote Appearance Platform enables attorneys to appear in court for routine matters involving civil, criminal, family, probate, and bankruptcy proceedings without leaving their offices. It also enables traffic citation defendants to appear before a judge without leaving home or office. Remote participants connect by phone or website, the judge is at the bench, and CourtCall participants are brought live into court when their cases are called.





Remote Video Arraignments connects judges to the jail through a secure video link. This reduces the costs and risks involved with inmate transportation, and a typical 90-minute arraignment multiple session could be finished in as little as 20 minutes.

Remote Interpretation enables language interpreters to appear in court to assist non-english speaking or hearing-impaired witnesses, defendants, and others with understanding other participants and testimony. This eliminates travel and scheduling problems, thereby increasing court efficiency. Confidential attorney/client conversations can be handled as well, without being heard in open court.

Call Tekton Today
at 800-888-1778 for more information