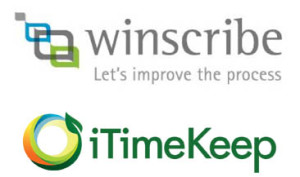 The new integrated Winscribe and iTimeKeep Mobile Documentation and Time Entry Solution will allow professionals such as attorneys to quickly and easily document case information and time. The most valuable asset of law and other professional services firms is time. When documentation and billing tasks can be completed more efficiently, time is freed up to acquire new work, increase billable hours, and serve clients better.
To find out more about this exciting new product, go to
www.winscribe.com/winscribe/news-and-events/news/archive/2014/winscribe-and-bellefield-systems-partner-up-to-provide-the-ultimate-mobile-documentation-and-time-entry-solution-for-attorneys
.
**
Tekton
is the go-to source for equipment, software, and expert consulting for speech processing and transcription. Tekton offers the latest portable and integrated digital / mobile dictation products from
Winscribe
,
Philips
,
Dragon
, and
Olympus
. These tools enable increases in productivity for many organizations.
Tekton
serves the Mid-Atlantic and Southeast regions of the U.S. with offices in Chapel Hill NC, Pittsburgh PA, Richmond VA, and Columbia SC. Including the states of Delaware, District of Columbia (DC), Maryland, New Jersey, North Carolina, Ohio, South Carolina, Virginia, West Virginia, and beyond. Also serving Raleigh, Durham, Greensboro, Charlotte, Washington DC, Baltimore, Philadelphia.