Tekton will give you the benefit of their experience by providing a consultative sales approach. We are not pushing any one product but we listen to your needs and design a solution around you. What this means to you in public safety organization is we partner with you to help streamline your documentation workflow. It could be something as simple as replacing old tape units with new Philip digital recorders, or maybe you have needs to move your work around, whether it's across the office or across the country. The Philips Enterprise system can benefit you.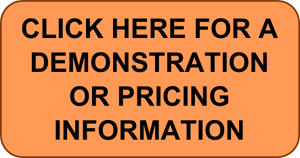 Philips Enterprise System is modular in design, you only add the modules you need. if your needs change you can add them at that time. For example, a very small firm might not have the need to do much in the way of reporting, which might be more important to a larger firm. Talk to one of our Representatives to determine what might be right to work in your firm.
Basic modules

SpeechExec Enterprise Dictate

– This powerful dictation module processes voice files from digital portables (Pocket Memo), as well as from stationary dictation devices (SpeechMikes).

SpeechExec Enterprise Transcribe


 – Flexible computer-based transcription software features high-efficiency access, management of digital voice files, and visual workflow management.

SpeechExec Enterprise Manager


 – The central administration module for the system defines user settings, job information settings, and licenses, and supports Microsoft's Active Directory services.

SpeechExec Enterprise license server


 – The license server manages licensing for the dictation and transcription modules, the Workflow Manager, the Statistics Module, and the Web Director.

Optional modules

SpeechExec statistic module (LFH7370)


 – The Statistic Module displays comprehensive statistics on dictation, transcription, job status, and workload. The module offers graphical output for better and clearer analysis.

SpeechExec Workflow Manager (LFH7380)


– Set up and automate a workflow for moving, copying, and deleting dictation files based on predefined rules and schedules, and send automatic e-mail notifications.

SpeechExec Web Director (LFH7390)

 – The Web Director is an online Web interface for exchanging dictation files and associated documents. Users can upload dictations and documents or make them accessible for others from any computer with Internet access.

SpeechExec Remote Device Manager (LFH7470)

– The Philips Remote Device Manager allows IT administrators to centrally configure all Philips Digital Pocket Memos and SpeechMikes. 

DPM Connect (LFH7420)

– Smart footprint application for downloading dictation files from a Digital Pocket Memo (DPM) to client PCs.

SpeechExec Mobile Server (LFH7450)


 – The Philips Mobile Server application manages the user administration of the iPhone and BlackBerry dictation recorders and distributes the recorded files automatically.

SpeechExec Enterprise for BlackBerry (LFH7455)

– Recording, editing, and submitting dictation files via a BlackBerry offers users the utmost flexibility and reduces document turnaround time substantially. 

SpeechExec Enterprise for iPhone (LFH7430)

 – The Philips Recorder for iPhone is designed to fit perfectly into the Philips SpeechExec Enterprise suite. Record, edit, and send dictation files directly from your iPhone.