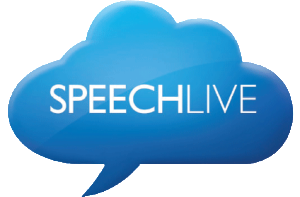 Philips has taken digital dictation workflow to the cloud
with SpeechLive, a new file storage and transcription service. SpeechLive works with all Philips Dictation devices and software. The simple installation process takes minutes, and eliminates the need for a local server infrastructure for file storage and retrieval.
With SpeechLive,
dictation files can be securely accessed from anywhere
, anytime – that is, anywhere in the world, 24/7. All files are securely stored online, with encrypted uploads and downloads, and encrypted storage, keeping documents safe. Automatic backups also keep documents safe and eliminate the risk of loss.
Two business packages are available
, with a flexible / scalable subscription service. A trial subscription is also available with the Small Business package.
The new
SpeechScribe transcription service
enables the user to simply dictate reports or notes on the Philips dictation recorder app for smartphones, on a Pocket Memo voice recorder, or on a SpeechMike dictation microphone, with no need to learn complicated commands as required for speech recognition. SpeechScribe uses typical speaking habits and natural flow of speech to get perfect results. Dictations are sent to the SpeechLive cloud, where SpeechScribe does all of the work. Professional transcribers process all dictations promptly and priorities can be assigned to receive important dictations even faster. Please see the informative
SpeechLive
and
SpeechScribe
videos
, along with
product and purchase information
.
**
Tekton
is the go-to source for equipment, software, and expert consulting for speech processing, voice recognition, and transcription. Tekton offers the latest portable and integrated digital / mobile dictation products from
Winscribe
,
Philips
,
Dragon
, and
Olympus
. These tools enable increases in productivity for many organizations.
Tekton
serves the Mid-Atlantic and Southeast regions of the U.S. with offices in Chapel Hill NC, Pittsburgh PA, Richmond VA, and Columbia SC. Including the states of Delaware, District of Columbia (DC), Maryland, New Jersey, North Carolina, Ohio, South Carolina, Virginia, West Virginia, and beyond. Also serving Raleigh, Durham, Greensboro, Charlotte, Washington DC, Baltimore, Philadelphia.